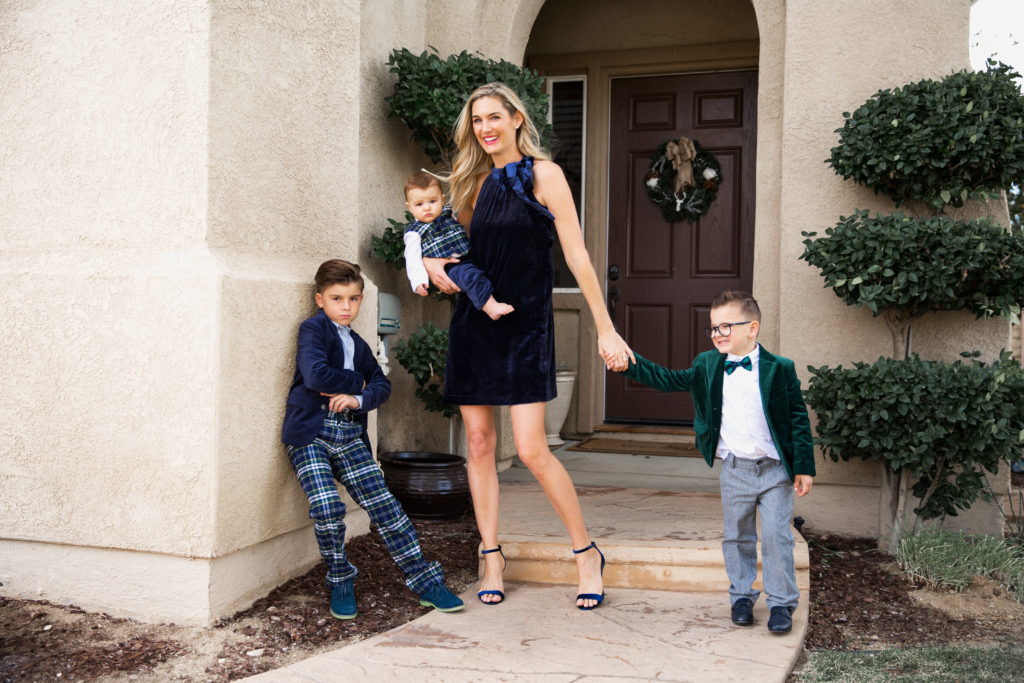 Did you know that Janie and Jack carried adult clothing?  Well, they do!  Check out this mommy and me look I put together for the holidays.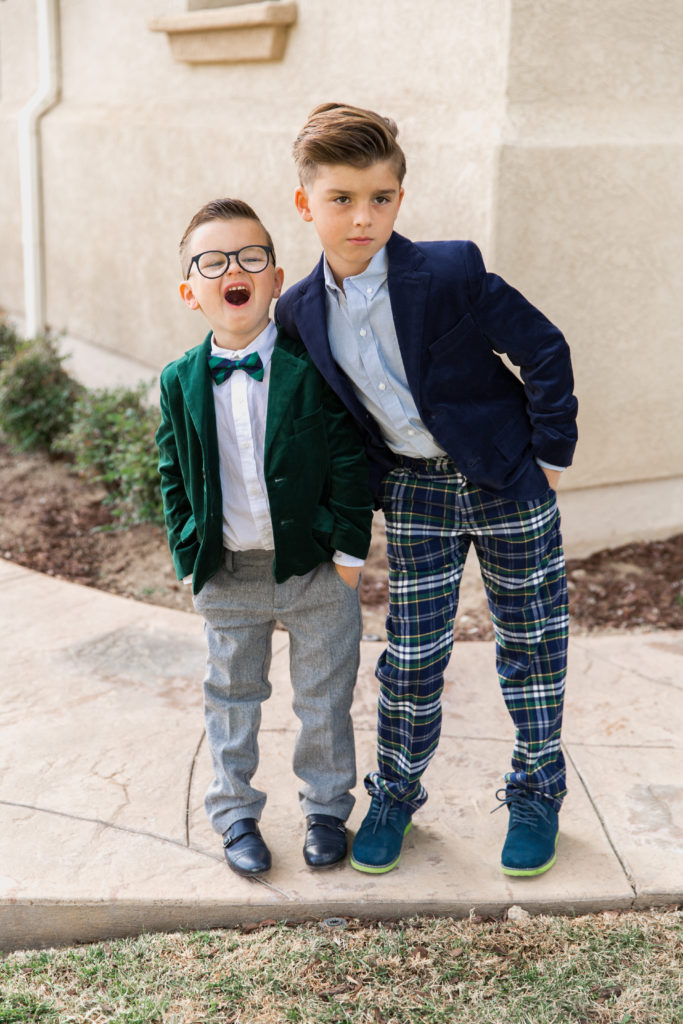 The clothing here runs true to size, so make sure you don't order too small.  Ryker is wearing a size 8 and Grey is wearing a size 5.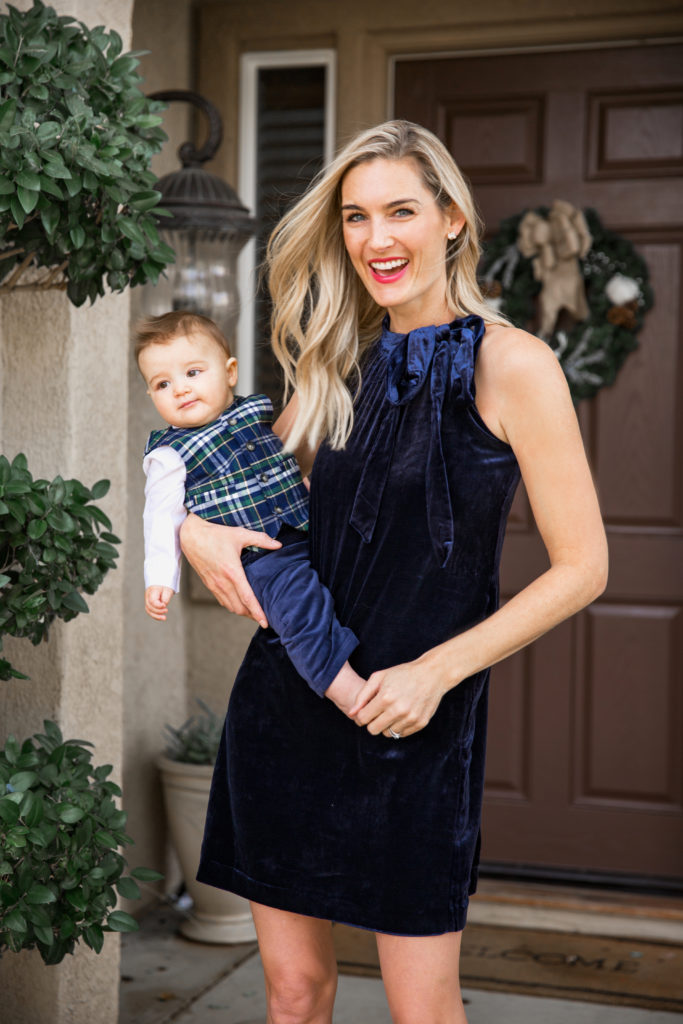 I love this dress because it is perfect for holiday feasting, with extra room in the tummy area.  Wyatt's shirt is actually a button down onsie, which is perfect for the little ones.  I actually wish that button downs for kids came with a crotch snap.  I feel like I am constantly tucking the boys shirt back into their pants.  Anyway…happy holidays!