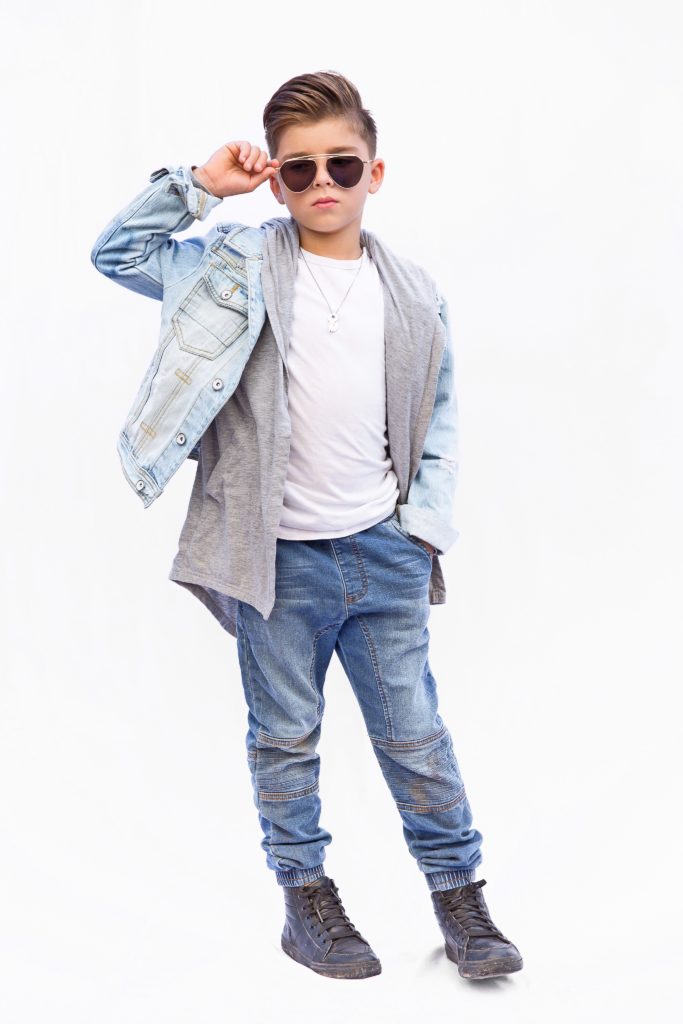 Some days I just don't have the energy or brain power to choose outfits for the entire family.  This look is my go-to for a days like that.  If you are ever in a style rut, grab jeans and a white t-shirt.  Once you have that, you can throw on anything else and it will look like you made an effort.  Trust me!
–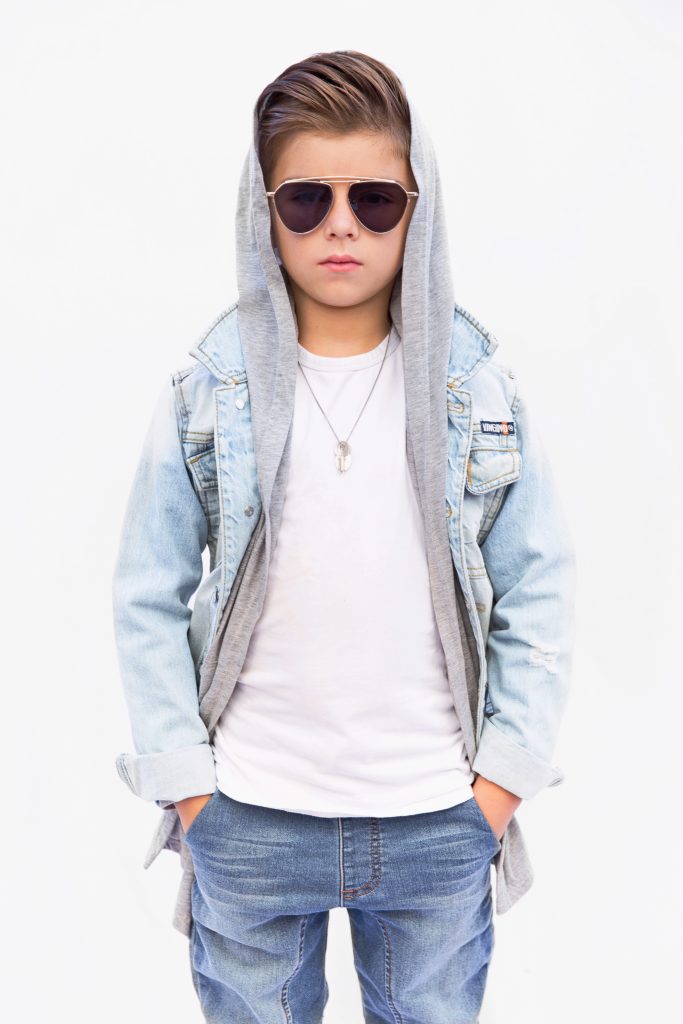 Ryker's t-shirt and denim jacket are both from VINGINO.  His glasses are by MILK N SODA and I absolutely love them.  I love them so much that I sometimes borrow them.  I'm not kidding!  They actually fit me, although he looks much better in them.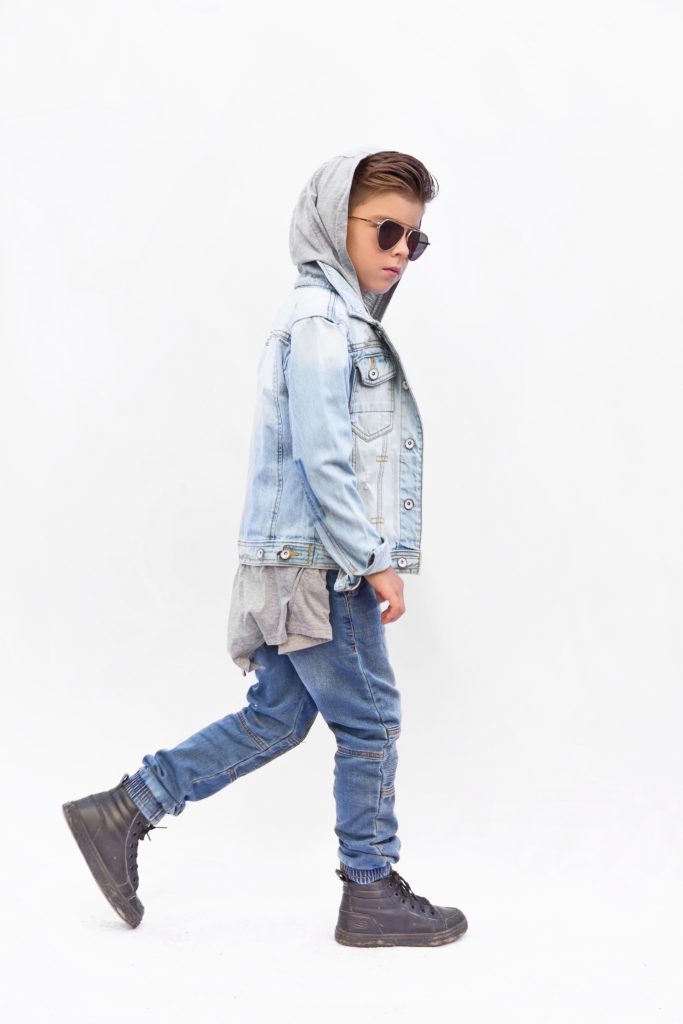 These jeans are from COTTON ON KIDS.  I just saw them on sale for  $10, which is a great price!  The grey hoodie is by NUNUNUWORLD.  I love the length of the back and that it is actually made from t-shirt material.  I guess you would just call that… cotton. 😉  For those of you who live in colder weather, I have added some warmer options.
These high-tops are one of my favorite pairs of SKECHERS.  I love that they are all black but don't scuff the floors.  I'm not sure if they make them anymore but I've added some similar options to choose from.