This post is sponsored by Comforts™ Brand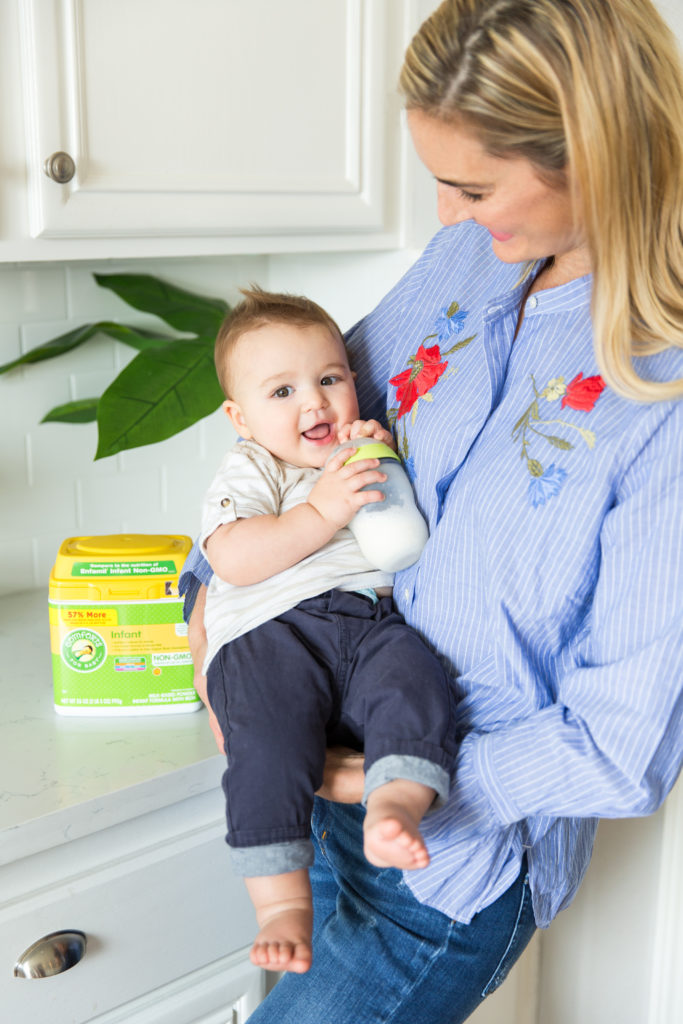 Those of you that follow my instagram stories know that I have struggled to get Wyatt to take a bottle for months! Guess what? It finally happened! After three solid months of trying every bottle, every method, and every person, he finally decided that he is willing to drink from a bottle. But, only if I'm nowhere in sight.
I am still breastfeeding on demand, but have decided to supplement formula instead of continuing to pump. Boy, what a relief!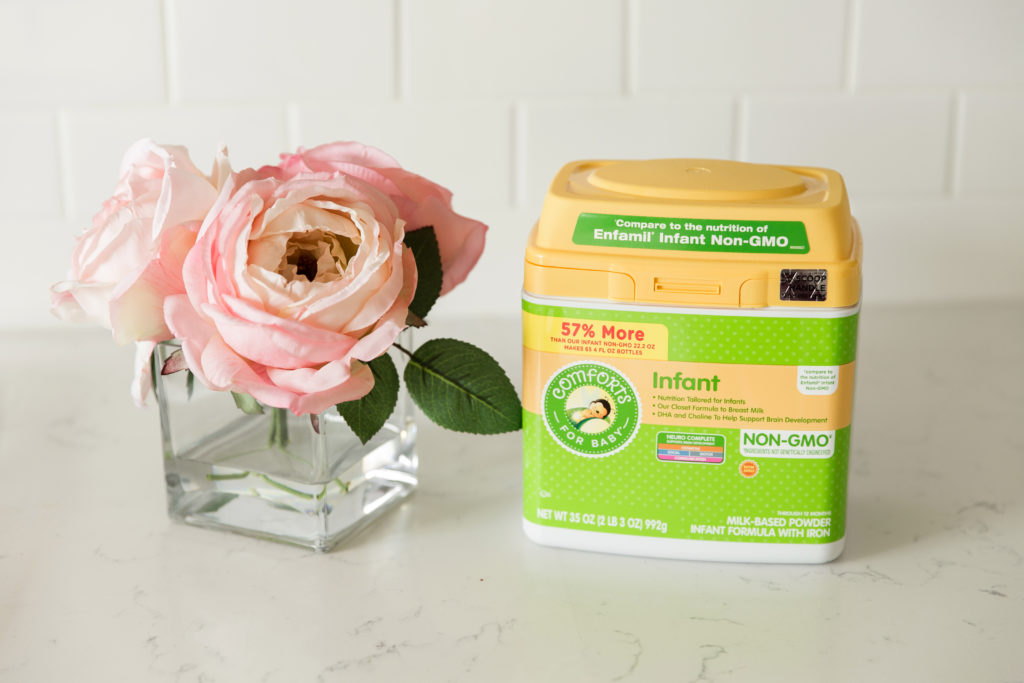 That leads me to the purpose of this post. There are a million formulas out there. Since this is my third kid, I have tried my fair share. I'm not sure if it's because I'm older, wiser or know more moms today than I did seven years ago, when Ryker was a baby, but I am so much more stressed about what goes into formula.
So, when I found out that Comforts™ now offers NON-GMO Infant Formulas that are produced using ingredients that have not been genetically engineered, I decided to try it.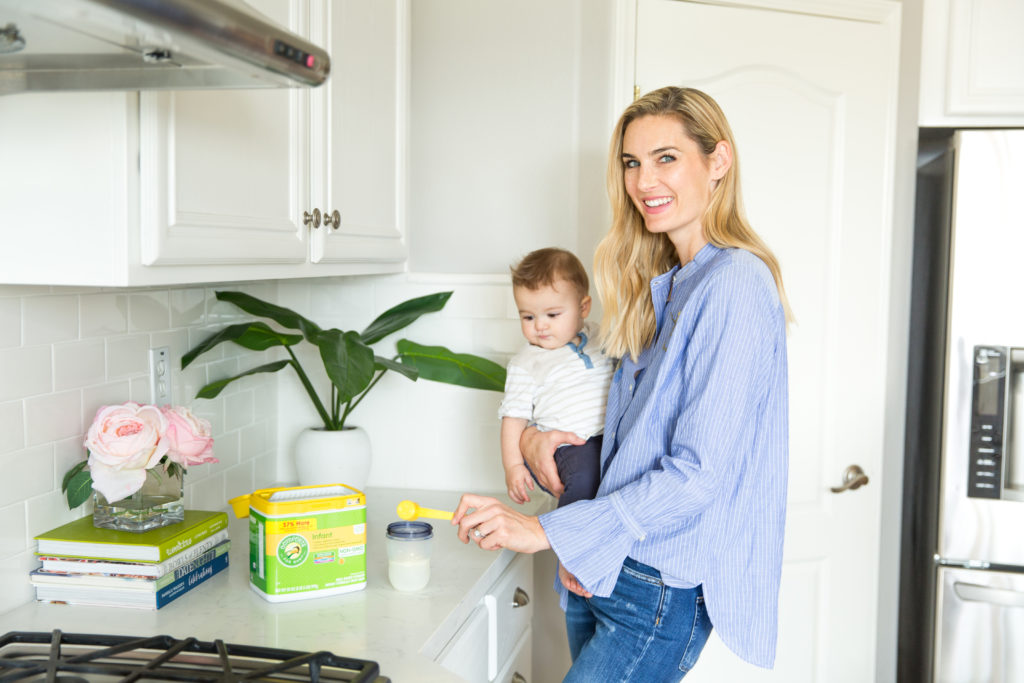 I'm happy to report that Wyatt likes it! All he cares about it the taste. I care that it's designed with all the vitamins & minerals your baby needs for a healthy first year & beyond.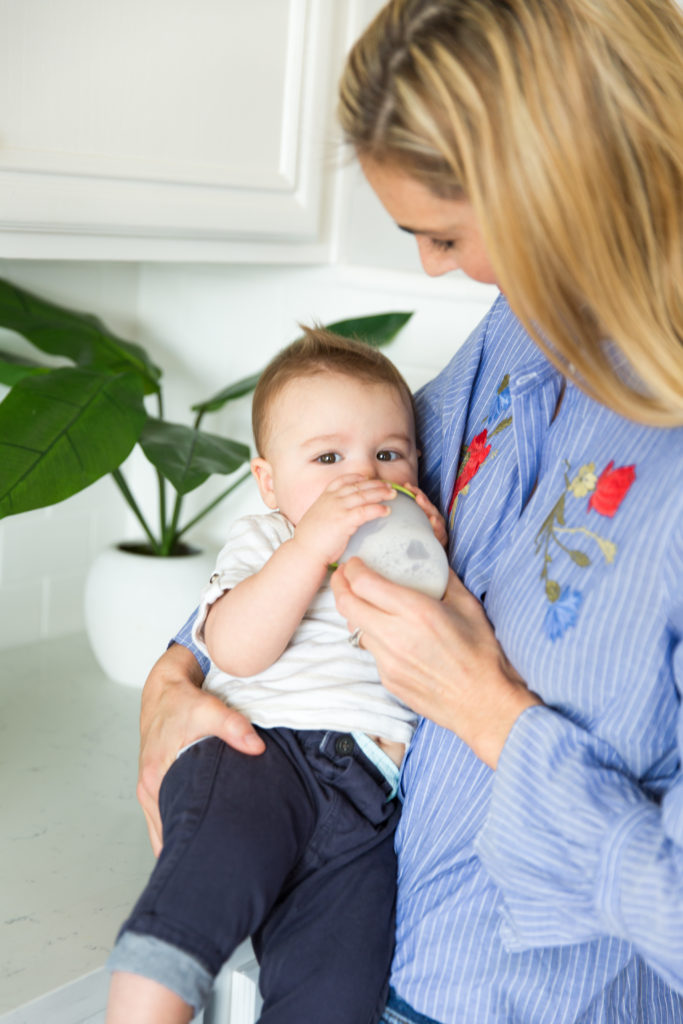 If you want to try this formula for yourself, it is available exclusively at Kroger family of stores.
Find it HERE!
Bonus: Comforts™ Infant Formulas are available in regular and value sizes for added savings & convenience. You know how I feel about value!